There's no question that technology has played an integral part in our evolution as a society. It's no longer enough to simply rely on the old analog ways of sharing our most memorable moments. From movies, to music, to photos, to multimillion dollar ad campaigns - the digital age has taken over our once rooted human psyche and turned it on its head with the purpose of simplifying the process of living... Or, at least, that's the intent. So what is it about this "point, shoot and share" generation (as I like to call it) that makes us point, shoot and share? Why is the constant desire for Likes, Followers and Pins more relevant to the way we communicate, than the way we actually communicate?
Every day, more and more restaurants, bakeries, food trucks and even grocery stores login to their Facebook, Twitter, Instagram and other social media accounts to snap and document their day, doing everything they can to generate more likeables, re-follows and hash-posts. (It works, though. Prior to today, I already had close to 500 Followers on Instagram, and I hadn't even posted anything relevant. All I did was post pics of my food and hashtag'd the crap out of it.)
As our perplexities accumulate we can only assume that the reasoning for this is as simple as asking for a smile at McDonald's. FREE ADVERTISING - an obvious no-brainier move on these businesses but, the inquest still remains: Why the hell does it matter for an average Joe to go out, snap a dick-pic of his downtown corner street-meat with extra sauerkraut and then share it with his 692 followers on Instagram and 2,346 Friends on Facebook, 6 of which are his actual friends?
Like repetitive reality television subject matter, it's really just something that we've grown into. It's become socially acceptable table etiquette to click, snap, hashtag, send and share before taking the first bite. Food quality only takes premise for said photo, and the actual first bite is only complimented by what it used to look like in said photo, as the page is refreshed repeatedly between chews while the "heart counter" increases in value (and if the counter stops at 17 Likes after 4 minutes, using #justinbeiber #squats #pugs will usually generate more traffic and Likes to that Sephia filtered hotdog).
You really can't go a day anymore, without seeing someone take a FOOD SELFIE. Living in a culturally-rich city such as Toronto, it tends to be quite prominent based on the plethora of culinary options, although, it is a global phenomenon. Whether we like it or not, and whether we realize it or not, the FOOD SELFIE has changed the way we eat, who we eat with and incidentally, where we eat (home included), the way we cook and the way we present our food. It's no longer acceptable to place leftovers on a plate you've been eating off of since you were 9.
The FOOD SELFIE places a great burden on the creator of the dish as well. It's subject to criticism, arrogance, ignorance and the worst of it all, #improperuseofhashtags. But it also gives an opportunity for the artist (if you will), to showcase familiar or unique skill-sets to a mass culinary congregation. It entices us to eat what they're cooking, cook what they're eating, go where they're eating, cook what they're cooking and go where they're cooking to eat what they're cooking to cook what they're cooking to eat.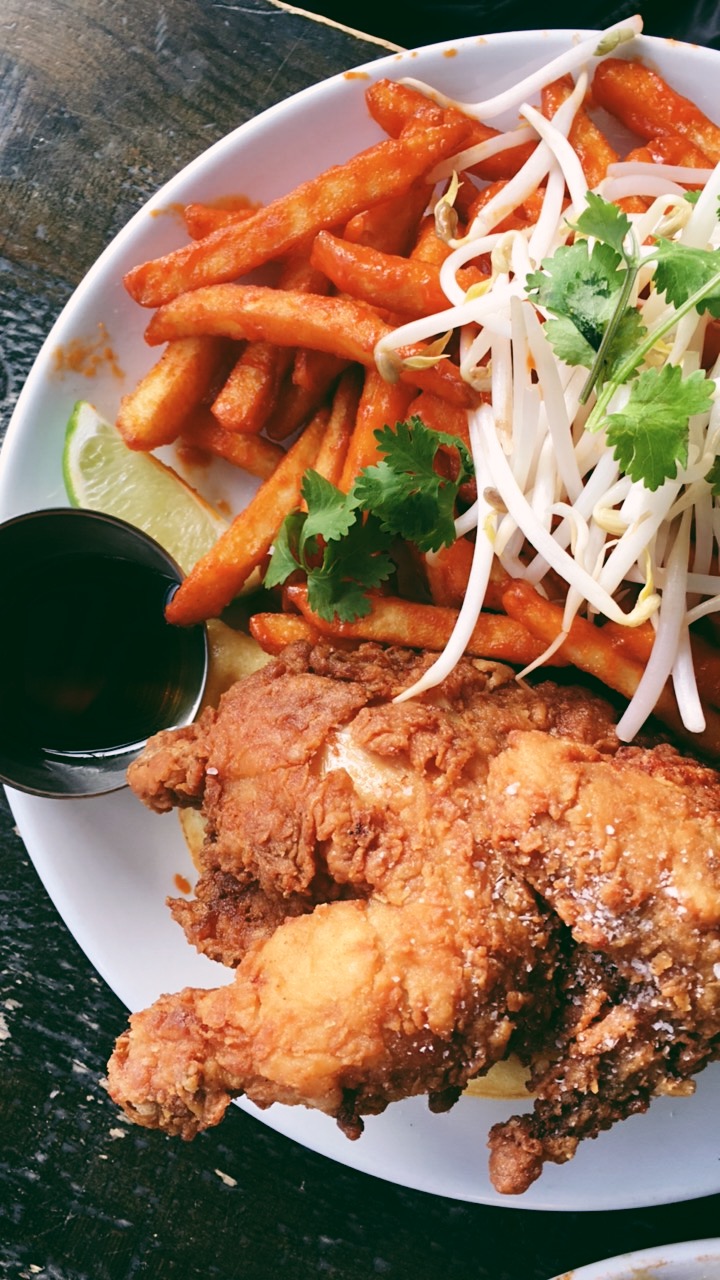 These photos are the reason we woke up at 9am on a Sunday to go to Mildred's Temple Kitchen for their Blueberry Pancakes. It's the influence behind that first sip of Ruth's cold-pressed juice to find out what 'cold-pressed' actually tastes like. It's the motivation to go to China and find out what deep-fried scorpion tastes like (okay, maybe not) – but it's the reason we go over on our data usage, monthly. Whatever the reason, and whether we do it ourselves, or the people around us do it, the FOOD SELFIE is incontestable. It's become part of our culture as a technologically advanced collective of culinary significance. It can be that sous-vide Delmonico cut or that scrambled eggshell omelet... "Let's eat! But first, let me take a selfie."